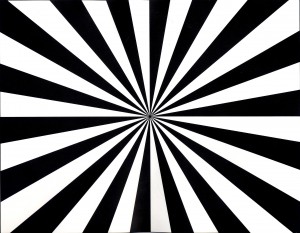 This post is inspired by the football. I see a lot of connections between the sports and business. After following the match today between FK Ekranas and FK Kruoja I see one more parallel – there are a lot of people/business who get blinded by the current result even the match is not finished yet. And this is very dangerous.
Before going to the causes and how to avoid I jut would like to highlight some of the negative affects this "dream" could cause:
Loosing to other competitor because you underestimate him;
Loosing concentration and therefor lovering the total result (not reaching the full potential);
Increasing the amount of resources needed to achieve the final result;
Creating the inside conflict among the team members.
It is scary when you think. If you are not reaching your (team) full potential this means that you are loosing. Loosing against yourselves…
From my experience this happens usually after passing a milestone. You (and in a worst case scenario together with all team) are diving into the process and enjoying it. Your thoughts freezes with that "awesome" achievement and instead of focusing at moving forward (and securing your achievement) keeps bowing for you and your "awesome win".
This kind of freezes happens if you (I) don`t have a strict plan. You don`t know what to do if A or what if B. It is really easy to stay following google analytics (hey, it`s 100, 120, 150! ppl online! Sounds familiar, huh?) instead of taking A (or B) case scenario actions.The actions that can secure your win
Another "celebration" moment can come after you launch your project officially (finish the game or end your first half a marathon). It seems that you finally finished the project, everything is done. But in reality journey only begins. After a glass of beer champagne you need to go to shower, get a massage, ensure customer support, etc.. And again you have to have plan for you and your team what is going next.
How to overcome this kind of situation? There is a trick for your brains: start thinking how you can make it bigger because of the current "happy" state. User experience testing? Doing AB testing? Checking reaction time of your customer support? Performance bottle necks you overlooked? Competitors reaction? This keeps you focused. And if you are focused, you are still moving forward together with your product.
Think about the time. In sports, same as in business you have a limited time. Either you do it (through 90 minutes or a year) or you loose it. So it is really important that you would be working/playing till the end of the match (successful exit, becoming no 1 in market, winning a football mach, etc.). Also you need to define for yourself and your team when it is the end of time. Otherwise you have no clue when to celebrate and when you can relax.
How to achieve this? Especially if you have no experience with luck from before?
Start planing and defying goals.
Decide when you will have a time to celebrate and what must be done next.
Try to use these achieved goals as a motivator to move forward (not to a party).
Include the people around you. Explain where you are moving at. Ask stakeholders to help keep you focused.
Finally, make this movement as a habit. Both for you personally and for your team.
At the end, one who looses the focus can be saved. How ever if all the team looses it… A great party with not so happy ending ;)